Addiction
Recovery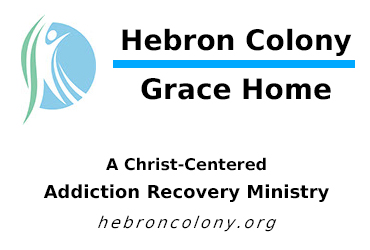 In existence since 1947, Hebron Colony is one of the oldest facilities around devoted to the restoration of individuals whose lives have been ravaged by alcohol and drug addiction, and also one of the most successful. Hebron has two facilities to serve the differing needs of men and women struggling with addiction. Their main campus in Boone, North Carolina is the men's facility and can house up to 39 students. Grace Home, their women's facility, is located in Santee, South Carolina and has a capacity for 16 ladies. For more, visit their website at hebroncolony.org.
Did You
Know?
The Hazard Police Department offers an anonymous tip system to all citizens and visitors of Hazard. Part of that system includes our app, powered by Citizen Observer LLC. You may already know that you can submit anonymous tips through our facebook page by clicking on the "Submit A Tip" button located below our cover photo, by texting a tip to 847411 using keyword HAZARDPD along with your tip, and also on this site by scrolling down the page and clicking on "Submit A Tip". Did you also know that we offer a free app? Check it out in the app stores.
"Crime prevention, detection
and Deterrence are the keys
to prevent becoming a victim"
Featured Cold Case
In 1983, 20-year old Debbie Eckles was found unresponsive inside of her home located in the Walkertown section of Hazard on Turner Avenue. She was stabbed multiple times. It was very obvious from the beginning of this investigation that Debbie personally knew her killer. We wish to solve this case for multiple reasons. Chiefly of which, to bring closure to Debbie's living family members. Even though over 30 years have passed, we believe that the person responsible for Debbie's murder is still out there and may even be reading this statement. NOW IS THE TIME TO BRING CLOSURE. If you or anyone you know has information regarding this crime, you are encouraged to contact the HPD directly or submit an anonymous tip.
Read more
606 436-2222
800 HIGH STREET
HAZARD, KY 41701
You may also contact us via email at mail@hazardpd.org or by facsimile- 606.439.0956
Follow us
Over the years, we have relied on you to help us solve cases and recover property. An abundance of this success has been accomplished by tips given through social media such as our facebook page. We encourage you to visit our social sites frequently and, as always, any help you can provide is truly welcomed and appreciated. Thank you.